Are elections on the way?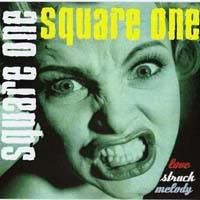 Are we back to...
And what good would they do?
The coalition is broken (I can't bring myself to say "dead"). Lepper and Self-defense (SO) are out. Gilowska is in. PiS finds themselves in the same position they were in almost exactly one year ago - trying to cobble together a coalition.
But last year PiS was negotiating with PO to form a grand conservative coalition. Now, after banishing Lepper for his unwillingness to adopt the PiS' budget proposals, PiS is looking for ways to tack on bits and pieces to get the 48 votes it needs to hold onto a majority in parliament.
Monster's and Critics
:
PiS was on Friday was scrambling to gather a voting majority of 231 seats. Together with its junior coalition parter the League of Polish Families (LPR), it commands 183 seats. With 25 seats, the Polish Peasants Party (PSL) was in coalition talks with PiS Friday.

Meanwhile the ousted Andrzej Lepper accused PiS of using bribes to lure Samoobrona MPs away to support what is now the PiS-led minority government. Several Samoobrona MPs have already left.

The populist farmers' party, which has now crossed over to the opposition, commands 49 seats in Poland's 460-seat parliament. The liberal Civic Platform (PO) with 131 seats is Poland's largest opposition party. It is considering launching a no-confidence motion against the PiS government. Also in the opposition is the 55-seat ex- communist Democratic Left Alliance (SLD).
If PiS doesn't manage to nab enough Self-defense deputies, new elections are likely. And it doesn't look like they'll manage.
"Fresh elections are just a matter of time," according to Professor Lena Kolarska-Bobinski, head of the Warsaw-based Institute for Public Affairs independent think-tank.
But what would new elections achieve? Recent opinion polls have shown that PO could come out victorious. But the polls famously predicted a PO win this time last year as well. 365 days later, they are in the opposition. It's equally as likely that PiS would win another plurality.
It's also unclear that Self-defense would gain. Though the base must love Mr. Lepper's spunk, some of its members are defecting, which may actually bring votes to PiS.
One party could lose big - LPR. If they fail to win five percent of the vote they could find themselves out of the Sejm. This would be good news. However, recent amendments to the election law make it possible for LPR to form a bloc with PiS, which the ultra-conservatives hope will increase their chances. The Polish Folk Front could also have trouble meeting the five-percent requirement.
The Leftist parties, led by SLD, have recently joined together as a bloc for the upcoming local elections, but polls haven't shown them gaining traction with the public.
So new elections could prove helpful in ejecting small and extremist parties from the Sejm - though it's far from certain. What is nearly certain is that the two largest parties will remain Civic Platform and Law and Justice, and that Self-defense and the Leftists will remain the smaller players.
Some combination of these four groups will form the next government. But not a single one of those groups can any longer find the will or the energy to cooperate with any other.
Elections will not change that.