Is defense Poland's big-gun issue?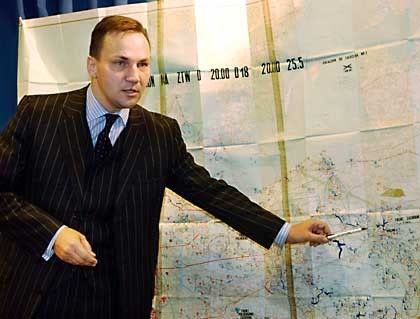 Seriously. Don't start laughing yet.
I saw
this
yesterday and it got me thinking about some discussions we've been having about Poland-US relations, and where Poland fits in as an ally of the US in Europe.
Now, we all know that Europe is doesn't hold it's own when it comes to defense. The Americans have been nagging their allies across the pond to spend more on their militaries, but the Europeans (save Britain) seem reluctant to do so. There is wide agreement that Europe ought to have at least some sort of common fast-reaction force, but it is as-yet nowhere to be found. Europe would rather concentrate on just about anything but defense.
However, Poland is a different story. Due to their difficult history, Poles are especially defense-focused. Though unwilling to break the budget for teachers' and police officers' wages, Poland will be sending a full 1,000 more troops to Afghanistan, with the deployment starting this year and probably ending in February. That will cost money, but the tab will probably be picked up by NATO. Regardless, it shows you where Poland's priorities are. And while the Polish military may not be the world's finest, it's gaining experience - and technology - fast. They just picked up the keys to 48 brand new F-16 fighter jets, with all sorts of state-of-the-art, hi-tech gizmos inside.
Poland's Defense Minister
Radosław Sikorski
is a huge asset in this area. He's well known in both Europe and America: He graduated from Oxford and has British citizenship. He was an advisor to Rupert Murdoch on investments in Poland, was a resident fellow at the conservative think-tank the American Enterprise institute, as well as executive director of the non-partisan New Atlantic Initiative. He is married to American journalist Anne Applebaum. It is rumored that while he was a war correspondent in Afghanistan in the 80s, he was actually there spying for all sorts of Western governments. He's articulate, educated, and some would even say handsome.
Can a better pedigree for coordinating Polish defense policy and
cooperation with the Pentagon
within a European framework be imagined? Maybe. But this is darn close to as good as it gets.
Poland doesn't pull much weight on any other issue. Britain can't get the continent to take defense seriously. Maybe a two pronged assault - with Poland the second pincer - could get Europe to think more seriously about defense? Could defense be the issue that gains Poland the international heft it craves?