Gilowska cleared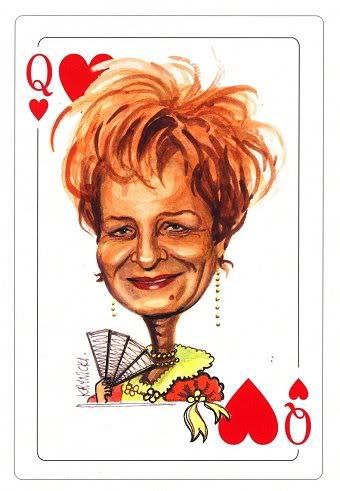 But not quite "innocent" either
So what?
The judge presiding over former Finance Minister Zyta Gilowska's vetting trial has concluded that there is not enough evidence to declare that she lied about not knowing that she had provided information to a communist security agent.
From the
International Herald Tribune
:
[Judge] Mojkowska said the documents available in the case were not complete, making the court rely on circumstantial evidence, which did not prove that Gilowska intentionally passed any information on to secret police during communist times.

However, the judge had her own suspicions. The court said Gilowska had been "
extremely talkative
" with the security agent who registered her as an informer.
The verdict clears the way for her to rejoin the government - but it might not be so easy.
From
Easybourse
:

Presiding Judge Małgorzata Mojkowska pointed out that a new law recently passed by the Polish parliament would require Gilowska to submit to a new vetting procedure if she rejoined the government.

Mojkowska said the revised procedure, based primarily on analysis of surviving interior ministry archives, could automatically classify Gilowska as an informant and thereby bar her from public office.

So - those who want to believe she was an informer now can continue to believe it. Those who want to believe she wasn't can also continue to believe that.
She can try to join the government again, but if she does, she'll have to undergo another vetting procedure, which could, possibly disqualify her - again.
Months of political wrangling. Endless rumors. An expensive and humiliating trial. A politician's reputation dragged through the mud. What has it all achieved?
Not a damn thing.