A dirtier-than-usual oil spill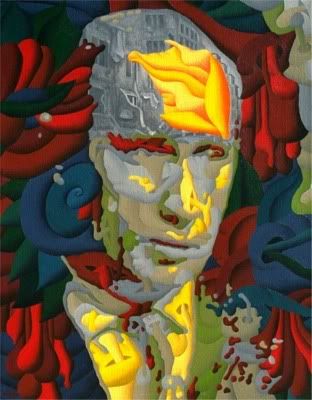 Russia is punishing Polish oil giant PKN Orlen for barging in on what it sees as its energy-market turf
You may have overlooked it with all of the excitement over this week's shutdown of the Prudhoe Bay oil field in Alaska, but there is actually another pipeline in need of repair that is holding up supplies and pushing up prices - on the other side of the world, in Russia. But while the reasons for BP's shutdown seem transparent enough - after a spill in March the Transportation Department demanded the pipeline be inspected, corrosion was subsequently found, and it was determined the pipeline must be replaced - the circumstances of the Russian spill and subsequent pipeline shutdown are altogether much more suspicious.
On July 29 a leak sprung from the Druzhba oil link near the border with Belarus. The leak occurred on a part of the pipeline which branches off toward Lithuania, delivering oil to the Maziekiu refinery, which Poland's PKN Orlen very recently bought after a hard-fought bidding war in a tender contested by Russia's TNK-BP, Lukoil, and Kazakh national oil and gas company, KazMunaiGaz.
The leak was stopped, but according to the
International Herald Tribune
, Russian authorities now say that the entire section of pipeline -
70 km (about 44 miles)
- will have to be replaced entirely. That's not so surprising. What is surprising however is the timing and the placement of the leak, as well as the fact that that Russian officials expect the repairs to last at least
21 months
.
In contrast, BP estimates it will be able to replace most of the 22-mile section of the Alaskan pipeline in question within two to three months, reports the Associated Press
.
From the
International Herald Tribune
:
"The timing of this accident is very strange," said Arunas Jievaltas, a senior diplomat at the Lithuanian Embassy in Warsaw. "It happened as Orlen was wrapping up negotiations to buy [Mazeikiu] Nafta refinery. Some would say that Russia is trying to show Poland that this is the price it must pay for obtaining [Mazeikiu]. It seems that every step which is taken by a Russian energy company is motivated by politics."
Some history is needed here. The stake in Mazeiku refinery which Orlen bought was originally owned by Russian-government Enemy Number One, Yukos, which sold the plant to free up capital to pay off back taxes owed to Moscow. Russia has long wanted to get its hands on Mazeikiu, as it would further strengthen Russian control over oil and gas to Europe, consolidate its power over energy supplies to former Soviet Union and satellite countries in Central and Eastern Europe, and push its energy empire even further into the West. When Yukos bought the refinery in 2002 those hopes were dashed, only to be raised again after the Russian government's harassment forced Yukos to sell.
It seemed Russia would have its cake and eat it too, by forcing Yukos to sell Mazeiku, pocketing the proceeds as owed taxes, and also gaining de-facto control over the refinery when earlier this year KazMunaiGas
(which is heavily dependent on Russian-state-owned companies for investment in many of its most important projects)
was tipped to win the tender. Later, the Lithuanian Prime Minister vowed that his government would make use of its pre-emptive right to buy Yukos' 54% stake before allowing it into the hands of Orlen.
"Orlen is not well known to us. Most doubt is caused by the ability of this company to supply oil to [Mazeikiu]. Some Russian oil companies clearly stated that no more oil would flow in this direction," - thus eliminating millions in tax revenue for the Lithuanian government, the
Warsaw Business Journal
reported back in March.
When Orlen upped the ante with a $1.5-billion offer for Yukos' shares in May, it seemed nothing could stop the deal, though the Russian government tried its best to delay the purchase indefinitely in New York courts. Finally however, Orlen's offer was too strong, and now the Lithuanian government is actually also in negotiations to sell its 30% stake to Orlen too.
Russia was incensed, and it now seems those "clear statements" referred to by the Lithuanian PM have become a reality. Russian officials insist the leak is just a wacky coincidence.
The shutdown has already taken a significant toll, however. Last week, Morgan Stanley sold its 2.6 million shares in Orlen, leading to a two-percent drop in Orlen's share price. The longer the refinery has to get its crude oil by ship rather than pipeline, the less competitive it will be.
So the questions that remain unanswered are: What caused this leak? Why will it take so long to fix it? And how long will Western governments allow Russia to distort the energy market in its quest for revenue, prestige, and power?