Don't you just hate it...
... when work gets in the way of blogging?

Talking points

Russian-Polish diplomat beating fiasco latest:

Leads found in Russian children beating in Warsaw:
Warsaw police have detained two persons in connection with the beating of Russian diplomats' children in a public park in the city on July 31st. They were charged with pawn broking. The police were tight-lipped about exactly what their connection with the beating was.

The teenagers lost their mobiles and some cash in the attack. A few hours later the police detained 9 persons but freed them the next day due to lack of evidence.
Poland protests after another attack on diplomat
Poland's foreign ministry has issued a firm protest after another Polish diplomat was beaten up in Moscow. Minister Adam Rotfeld said that Polish-Russian relations have been developing from "bad to worse" and that there are too many cases in Russia for Poland not to demand a response this time.

In the third attack on a Polish embassy worker in Moscow in five days, the second secretary was hit on the head and kicked. He is in hospital with suspected concussion.

Poland stepped up security precautions at its embassy and asked Moscow for adequate protection of its diplomats. Minister Rotfeld was unable to contact his Russian opposite number Sergei Lavrov, who is on vacation but Poland received assurances from Lavrov's deputy that Russia undertook energetic steps to detain and punish the attackers and to ensure security to Polish diplomats.
Yeah. Right.
The attacks follow the mugging and beating of three teenage children of Russian diplomats and their friend from Kazakhstan in Warsaw last July, which created an uproar in Russia and president Vladimir Putin complain about an unfriendly act.
Protective guarding of Poland embassy tightened in Moscow
Police have tightened the protective guarding of the Polish embassy in Moscow.

A deputy spokesman for the Moscow Interior Department, Yevgeny Gildeyev, told Itar-Tass on Thursday that the "decision to increase the number of policemen guarding the embassy had been made on August 3 after the incident with children of Russian diplomats in Warsaw".

Two policemen were on guard at the embassy building routinely, but five are on duty at daytime and four at night at present, Gildeyev said.

He said police patrols have been reinforced to watch order in the area of the Tishinsky market in a territory adjacent to the embassy after another incident with a worker of the Polish embassy.

A police car patrol and three foot patrols began to ply in the area since Wednesday.

"Police are talking all measures for detaining suspects in the attacks on embassy workers, but identities of the criminals could not be established as yet," Gildeyev said.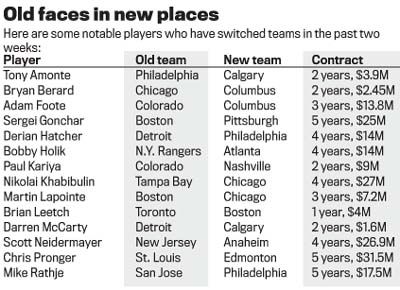 Playing field is now level, Holland says

Shouldn't the cities who pay more to see their players get better players?